For Humans
Ample street parking available at the front and rear of the practice.
For Pets
Cat friendly reception area and consultation rooms.
Modern surgical suite.
Complimentary treats.
Wide selection of toys.
Dr Scott Norman
After completing veterinary training through the University of Queensland (UQ), Scott worked in a mixed veterinary rural practice for three years. He then moved to the University of Florida, USA, to complete a residency (specialist training) in Theriogenology (Veterinary Reproduction) before sitting the Diplomate examinations in 1988 to be accepted as a Diplomate of the American College of Theriogenologists.
In 1987, Scott commenced breeding bitches with frozen semen by surgical insemination as the technology was just starting to develop, but has progressed over the last 6 years to performing transcervical insemination (non-surgical).
After returning to Australia, and while again working in mixed veterinary practice, he completed his PhD. Scott is one of the few Registered Specialists in Veterinary Reproduction in Australia and is currently taking primary accession and referral cases. In addition to extensive clinical experience, Scott has had a long academic career and has helped to train close to 2000 veterinary students.
Further details of Scott's career can be found here.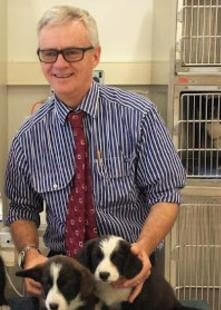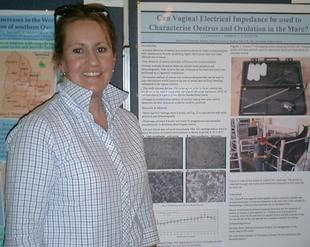 Dr Jennifer Larsen
Prior to vet school Jenni completed a Bachelor of Animal Science at the University of Queensland. After graduating from Veterinary Science at Charles Sturt University, Jenni worked in a rural mixed practice.
She has had a long-held interest in canine and equine reproduction and enjoys talking to breeders about all things repro.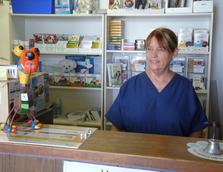 Judy – Senior Veterinary Nurse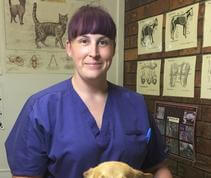 Kristie – Qualified Veterinary Nurse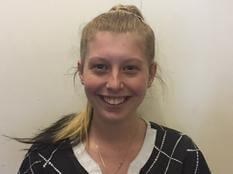 Kelsey – Grooming and Trainee Vet Nurse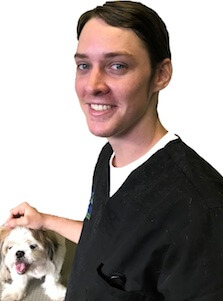 Andrew – Grooming and Trainee Vet Nurse
Andrew's Bio
Ever since I was young I've had a dog at my feet, a cat on my lap and a bird perched on my arm. My goal is to develop my career and life around caring for animals. I enjoy grooming the furry members of your family and pride myself in taking the time to listen to your needs.
Caring for Animals
Kallangur Veterinary Surgery is dedicated to providing the best possible health outcomes for your pet. We will provide advice and care that aligns with best practice.
Caring for People
We recognise the positive impact pets have on the lives of their owners and endeavour to improve the relationship between owners and their pets.
Caring for the Environment
People and pets have a large impact on the local and global environment. We seek to educate owners on environmentally responsible pet ownership.